April 2012
Letter from ASBMR President Keith Hruska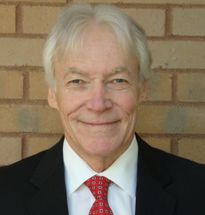 In his letter to the ASBMR membership, ASBMR President Keith Hruska, MD provides an update on our progress and opportunities for impact with our four Strategic Priorities in the ASBMR 2011-2014 Strategic Plan:
- Increase Public and Healthcare Professional Awareness of Bone Diseases
- Expand ASBMR Leadership of the Research Agenda in Bone and Related Fields
- Expand Two-Way Dialogue and Exchange of Ideas Between ASBMR and NIH Thought Leaders
- Invest in our Research Future by Positioning Young Investigators for Success
To read the letter, please visit the ASBMR website.
Registration Now Open for the ASBMR Topical Meeting on Bone and Skeletal Muscle Interactions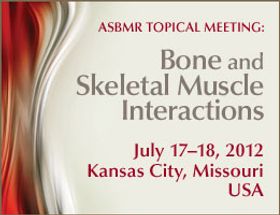 Registration for the ASBMR Topical Meeting on Bone and Skeletal Muscle Interactions is now open! Join us for this "state of the science" topical meeting, held July 17-18, 2012, in Kansas City, Missouri, USA. This meeting, co-chaired by Lynda F. Bonewald, Ph.D. and Roger A. Fielding, Ph.D., will draw together leading muscle and bone researchers to exchange ideas, develop new collaborations and accelerate the emerging scientific discoveries in the area of muscle and bone interactions.
ASBMR is also hosting a pre-meeting workshop in conjunction with the University of Missouri – Kansas City School of Dentistry on July 16th. This hands-on workshop, chaired by Mark L. Johnson, Ph.D., Charlotte L. Phillips, Ph.D. and Marco Brotto, MSN, Ph.D., will provide participants with an opportunity to learn and practice various techniques related to the analysis of bone and muscle. Participation is limited to the first 50 registrants, and registration for the workshop is available through the topical meeting registration system.
Register on or before Thursday, June 14, 2012 to receive the Early Registration rate: $320 for ASBMR members; $370 for non-members; $150 for residents, students and fellows and $250 for government employees and allied health professionals. The Pre-Meeting Workshop is $85. After June 14th, fees will increase by up to $100, so register today.
The NOF International Symposium on Osteoporosis 2012 (ISO12)
The National Osteoporosis Foundation will host its International Symposium on Osteoporosis 2012 (ISO12), at The Peabody Orlando, Florida, April 25-28, 2012. Challenges in clinical practice will be addressed including a comprehensive educational program covering all aspects of osteoporosis patient management. Highlights include pre-conference educational workshops, NOF's Nursing Symposium, and Robert Lindsay, M.D., Ph.D.'s presentation of "Skeletal Health and Osteoporosis: Past, Present and Future". Learn more and register on the NOF website.
Nominations Now Accepted for the ASBMR Esteemed Awards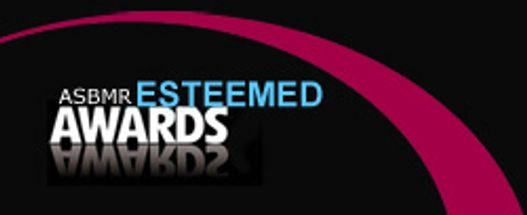 One way in which ASBMR supports its mission and promotes excellence is by recognition of outstanding members by prestigious awards given annually at the ASBMR Annual Meeting. Consider nominating one of your deserving colleagues for one of the following ASBMR Esteemed Awards:
William F. Neuman Award
Fuller Albright Award*
Frederic C. Bartter Award
Louis V. Avioli Founders Award
Gideon A. Rodan Excellence in Mentorship Award
Lawrence G. Raisz Award
Paula Stern Achievement Award
Shirley Hohl Service Award
The ASBMR Early Career Excellence in Teaching Award
*The age limit for the ASBMR Fuller Albright Award has been increased to 45 years of age
All nominations must be submitted using the online nomination form. Before completing the online nomination form, please read the Award Nomination Instructions. All ASBMR members are eligible to receive an award, except as restricted by specific award criteria. The online nomination form must be submitted by Friday, May 4, 2012. If you would like to update a nomination of a candidate previously proposed please contact the ASBMR Business Office at asbmr@asbmr.org. Nominations of candidates previously proposed must be submitted to meet the same deadline Friday, May 4, 2012.
ASBMR Responds to the "Choosing Wisely" Campaign to Cut "Unnecessary" Medical Tests
The American Society for Bone and Mineral Research (ASBMR) responded to the "Choosing Wisely" campaign's new list of procedures that patients should consider skipping, including bone density testing. The ASBMR's press release in response to this new recommendation can be viewed on the ASBMR website.
Your Action is Needed to Increase the NIH Budget
As American leaders defend the proposed flat $30.7 billion FY 2013 NIH budget, researchers continue to argue that it will not be enough. Use your voice to tell American leaders that an increase in NIH funding to $33 billion is vital. Sign the petition to the Obama administration on the White House website.
1000 Genomes Project Data Now Available
The National Institutes of Health and Amazon Web Services recently announced the release of the largest set of data on human genetic variation, produced by the international 1000 Genomes Project. The White House Office of Science and Technology Policy (OSTP) also announced a "Big Data Research and Development Initiative" with a promise to improve technologies and other resources needed to researchers to manage and analyze enormous data sets. Read more about these efforts on the NIH website.
FASEB Aims to Facilitate Participation of Basic Scientists in Translational Research
The Federation of American Societies for Experimental Biology (FASEB) recently released a report capturing the proceedings of a FASEB symposium aimed at facilitating the participation of basic scientists in translational research. Engaging Basic Scientists in Translational Research: Identifying Opportunities, Overcoming Obstacles hopes to better engage basic investigators in translation. View the full report on the FASEB website.
JBMR Publishes Special Issue in Chinese
The JBMR is pleased to announce the publication of a special issue in the Chinese language. The issue is composed of previously published JBMR articles selected by Xu Ling, MD, MPH, of Peking Union Medical College Hospital. Originally published in print in October 2011, this issue is now available online.
ASBMR Young Investigator Awards
2012 Career Enhancement Award Deadline-April 20th
The ASBMR Career Enhancement Award is intended to foster the academic potential and career of a bone and mineral faculty member, clinical, basic and translational scientist, as well as stimulate the academic growth of the applicant's department. One award will be given in this grant cycle. The award is for $50,000 with an additional 10% indirect cost to the institution. The deadline to apply for this year's award is Friday, April 20th. For more information please visit the ASBMR website.
2012 Junior Faculty Osteoporosis Research Award – April 20th
The ASBMR Junior Faculty Osteoporosis Research Award is designed to promote research related to osteoporosis and develop the applicant's future career in the bone field. One award will be given in osteoporosis-related clinical or osteoporosis-related basic research. The award is for $50,000 with an additional 10% indirect cost to the institution. Applications will be accepted through Friday, April 20th. For more information about the award, please visit the ASBMR website.
ASBMR Mourns the Passing of a Colleague and Friend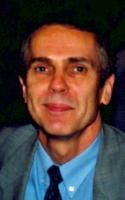 It is with great sadness that we announce the passing of our colleague and friend Dr. Philip Neil Sambrook earlier this month. Dr. Sambrook was a highly respected clinical researcher in glucocorticoid-induced osteoporosis, post-transplantation osteoporosis, vitamin D metabolism, the genetics of osteoporosis and was keenly interested in translation of research findings into clinical practice. He was an active member of the ASBMR, regular speaker at the Annual Meetings and former member of the JBMR Editorial Board. Dr. Sambrook was awarded the Medal of the Order of Australia in 2008 for his contributions to research and served as the first Medical Director of Osteoporosis Australia. He is survived by his wife, Brenda, and their two children, Andrew and Kate.
OA/ANZBMS Establish Philip Sambrook Young Investigator Award
In honor of Dr. Philip Sambrook, Osteoporosis Australia (OA) and the Australian and New Zealand Bone and Mineral Society (ANZBMS) are establishing an annual research award for Young Investigators. The Philip Sambrook Young Investigator award is intended to enable a young investigator, who excels in research, to attend and present their work at a significant overseas conference, as well as at a plenary session of the ANZBMS Annual Scientific Meeting. A call for applications will be made in the coming months. Donations to support the Philip Sambrook Young Investigator award can be made on the Osteoporosis Australia website.
ASBMR Member Awarded Second NIH R01 Grant

ASBMR member Melissa Kacena, Ph.D. recently received a National Institutes of Health R01 grant to support her research on how the protein throbopietin can enhance bone healing in mice. This is Dr. Kacena's second R01. She was only awarded her first R01 last fall for Regulation of Osteoblast Function by Megakaryocytes: Key Signaling Proteins. Dr. Kacena is an Assistant Professor of Orthopedic Surgery at Indiana University School of Medicine. She is a previous recipient of the ASBMR Young Investigator Award and the ASBMR John Haddad Young Investigator Award among other honors.
Research Funding Opportunities
Infrastructure Development Program in Patient-Centered Outcomes Research (PCOR)
The U.S. Agency for Healthcare Research and Quality (AHRQ) provides an array of intramural and extramural pre-doctoral and postdoctoral educational and career development grants and opportunities in health services research. Read more.
NIH Common Fund - Funding Opportunity Announcements (FOAs)
The NIH Common Fund facilitates cost-effective, large-scale research studies that utilize health care delivery organizations as research partners. The program provides a framework of implementation methods and best practices that enable the participation of many health care systems in clinical research. Read more.
Department of Defense 2012 Peer Reviewed Medical Research Program
This program supports research in several Congressionally mandated topic areas for 2012, including: Arthritis, Osteoporosis and Related Bone Disease, Paget's Disease, and Scleroderma through numerous component awards. Read more.